Our firm was established in 2001, based on the concept of providing accurate, effective and comprehensive ad valorem tax management coupled with unparalleled customer service for clients. Our concept became reality; it is now our culture.
Van Marlek & Associates, Inc. (VMA) is a full service property tax consulting firm that offers real estate and business personal property compliance, rendition preparation, audit defense, assessment review and appeal, record management, tax budgeting, business licensing and any other property tax services your company may require.
With a national presence, our firm represents property managers and owners with an experienced and ethical staff. Our tax professionals evaluate and respond to continuously changing valuation trends and tax laws to achieve the best possible results for your company. As members of several professional tax organizations, VMA has the background and resources to address all of your property tax questions. Our strong reputation as an ethical, reliable, and responsive firm is our commitment to you that you will be satisfied with the service that you receive and give your company peace of mind.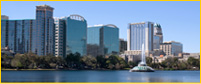 Thomas R. Van Klingeren
President
5415 Lake Howell Rd Ste 128
Winter Park, FL 32792
Phone: (407) 659-1405
Fax: (407) 289-4053
Email:
Tom@VanMarlek.com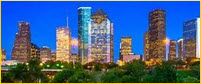 Anesa Michalek, CMI
Licensed Real Estate Agent
Certified Marshall & Swift Appraiser
PO Box 131270
Spring, TX 77393
Phone: (713) 389-5713
Fax: (800) 521-0804
Email:
Anesa@VanMarlek.com